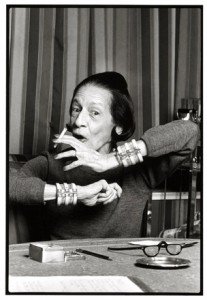 It's not too late to talk New Year's Resolutions.  This year I decided to take a different approach.  In years past I'd make mental lists of what not to do, how I was going to make this year better by abandoning bad habits.  My New Year's week, the week after the 1st, would be chock-full with reminders to myself strewn on various scraps of paper in my planner, on my desk, and on my fridge about what not to do.  This year I will not over eat.  This year I will not procrastinate.   This year I will not dwell on the past.  I realize that it would be much more effective to modify the negative language and instead say, this year I will eat healthy.  This year I will meet deadlines.  This year I will live in the moment, etc. But what I realized this New Years is that I am tired of making the same resolutions year after year, positive or negative.  I'm Fed up telling myself not to do things or to resolve to be different than I naturally am today.  So . . . no resolutions this year.  I've just too decided to be exactly where I am, doing exactly what it occurs to me to do.  I hope this year you can cut yourself a break too.  But if you still feel compelled to make a list for yourself of how you want to make this year different than the last, why don't you take a page from fashion legend Diana Vreeland.  Diana wrote a column called Why Don't You? for Harper's Bazaar in the 1940's in which she pontificated on fashion and style.  In each column she would make outrageous suggestions trying to inspire readers in original ways to introduce new bursts of life in to their home and heart.  Diana wrote things like why don't you . . .
. . . use a gigantic shell instead of a bucket to ice your champagne?
. . . have a yellow satin bed entirely quilted in butterflies?
. . . tie an enormous bunch of silver balloons on the foot of your child's bed
. . . paint a map of the world on all four walls of your boys' nursery so they won't grow up with a provincial point of view?
. . . have a private staircase from your bedroom to the library with a needlework carpet with notes of music worked on each step — the whole spelling your favorite tune?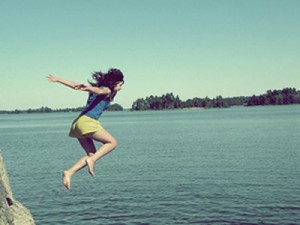 Why not approach this year with a kind of spontaneous exciting randomness like Diana?  Don't make lists or private promises of how you are not going to waste time and make the same mistakes as last year.  Why not set out to waste time in fantastic ways and make bigger and better mistakes.  Why don't you spend an entire day finger painting on old t-shirts?  Why don't you throw a dance party and only invite one other person?  Why don't you sing?  Why don't you work on a role that you are not at all right for?  Why don't you show up at a casting office that says NO DROP OFFS with your headshot? Or call an office that says PLEASE NO PHONE CALLS?  Why don't you illicit change by actually changing?  Got any other "why don't you?"s