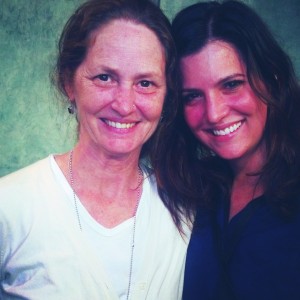 I recently worked in a two-day workshop with actress Melissa Leo who talked a lot about what it is to be an actor. Something that stuck with her early in her career was a teacher saying, "If something can stop you from being an actor, let it." If you have been in this field for longer than a minute you've seen what can happen; people start to drop-off, give-up, lose focus, become bitter. This career is demanding, sometimes tortuous. It is not for the weak at heart. But we do it, day in and day out; waking up early, going to bed late, going to auditions, going to class, with sometimes very little reward in the way of recognition or money. But in the end all of this is OK with us. We do it because we have to with every fiber of our being. We do it because we are storytellers. Melissa said, "I wake up an actress, I go to sleep an actress." And everything she does in between … is in service to that.
Establish your singularity of purpose. Streamline your life so that every day's activities become the backdrop of your life as an actor. The day Melissa quit her waitress job, was the day she began (slowly) to make all her income from acting. Now I'm not saying we can all just up and quit our survival jobs, they are without saying, a necessary part of our survival. What I am saying is … make sure that however you are spending your time, it is always in service to your greater goal.
We have to take care of ourselves; We have to feed our bodies with the right food, we have to sleep when our bodies demand it, we have to chose the people in our lives with care, we have to chose the right survival job, and we have to be compassionate with ourselves and our self-depreciating-actor-brains. We have to always listen to what our inner voice is telling us. If the survival job isn't right, quit and find another one. If a relationship is negative, end it and create the space for another one. If your agent/manager and you aren't on the same page, look for one that is. Spend money on things that matter and let go of everything else. Maybe spending money on new headshots, is a better decision than buying those new boots you've been wanting. Its Spring so now is a good time. Take stock. Let things go. And reorganize towards your singularity of purpose.